For all true flight enthusiasts with a background as a glider pilot ....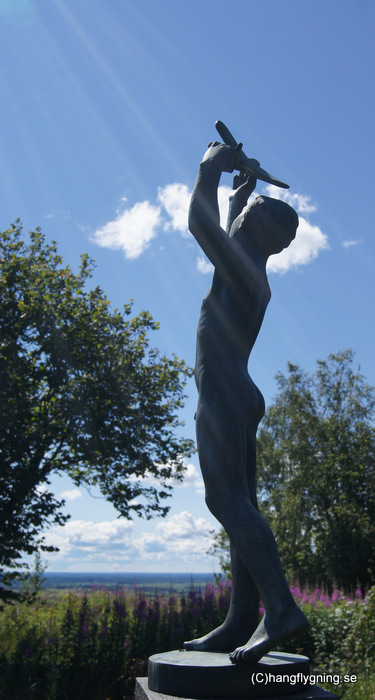 organized a Veteran gliding Meeting at Ålleberg weekend.
Do you want to read about Ålleberg so click on the link:
Weather report spoke of sunshine and 3/8 Cu on Saturday, so I decided to go there then. Distance from Halmstad 240 km ca.
The entire route 26 was a long line caravans / motorhomes on the way to some sort of competition in Halmstad region. But it did not, because I was going the other way.
Getting to Ålleberg is a special experience for a full-scale gliders. Since I lived there for quite a few years, will be the era of the place. To come back and feel all the memories awakened, is something I appreciate. To meet the old air buddies, where the talks are almost always starts with: "Remember when we ...."
Those who care for and keeps the veteran pitch condition in the 90% old pilots between 50 and 100th
Ålleberg is what Wasserkuppe at Fulda in Germany, a gliding center. Ålleberg was laid out by the government in 1944 as the focal point for the training of flight instructors and pilots. The state, say the Air Force, had an interest in getting pilots because trained as glider pilot at a low cost järmfört with regular training. It was based government grants to segelcert for many years. I think the center was subsidized with 5-600 bucks in 1967.
As you can see in the pictures, is the Ålleberg a plateau mountains over Västgötaslätten plains near Falkirk. It has a very nice fauna with rare plants and nature is varied and beautiful.
Ålleberg is always worth a visit!
I took a bunch of pictures and put up a few, and those that were left over is located in a gallery for pictures.
So enjoy the views!
View to Falkirk from Western overhang.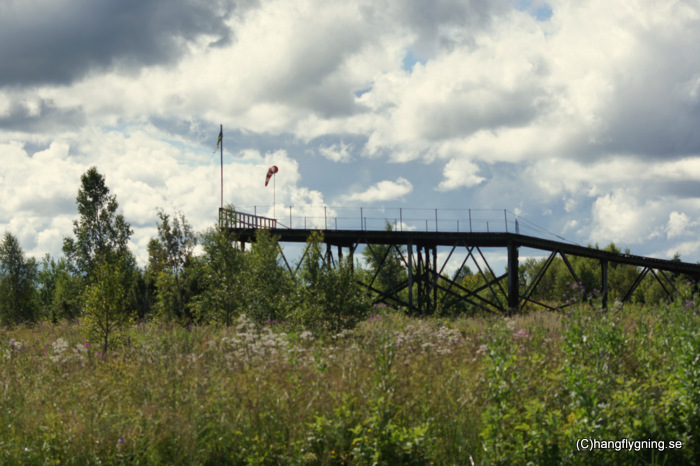 Home jetty on the western overhang. Built late 90s ... I think. The old bridge was torn.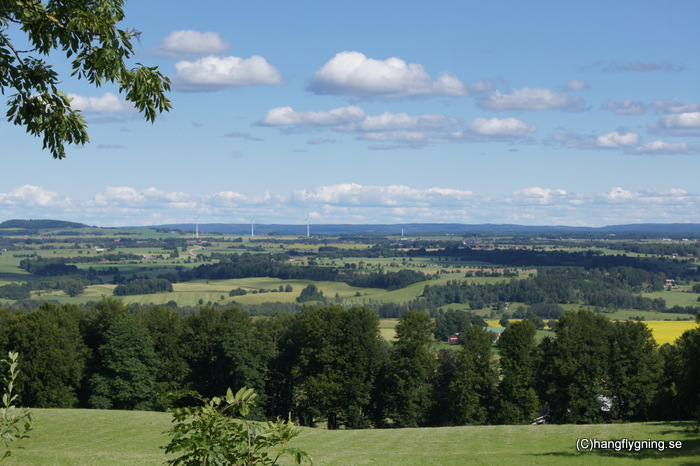 View from the mountain north-east facing.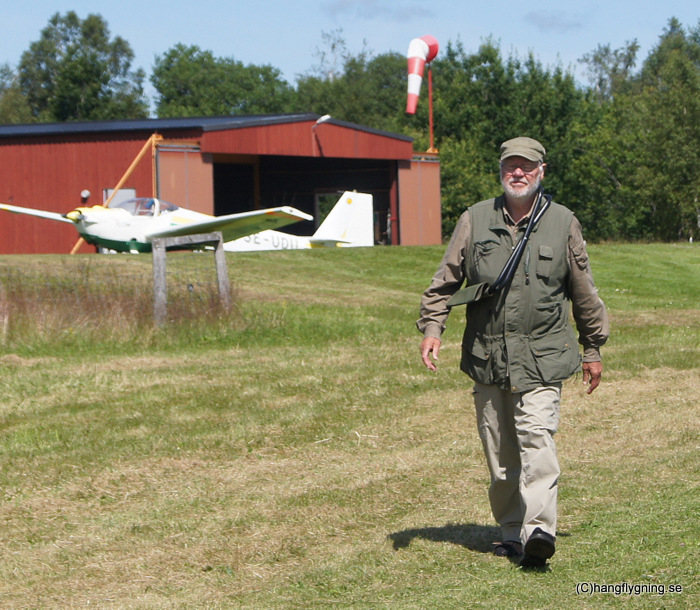 Bjorn from Hylte on the go on the mountain.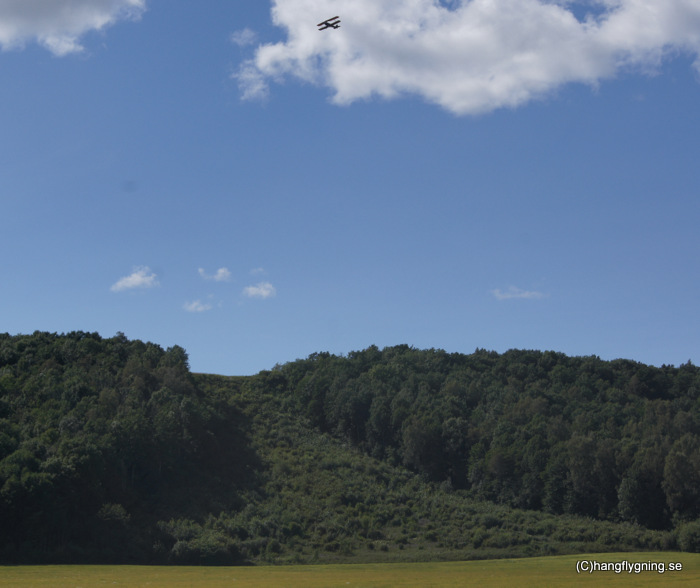 The cleared osthanget.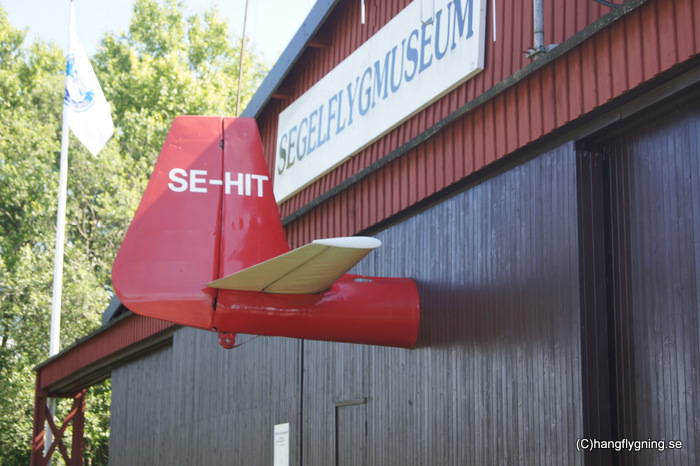 He forgot brake ....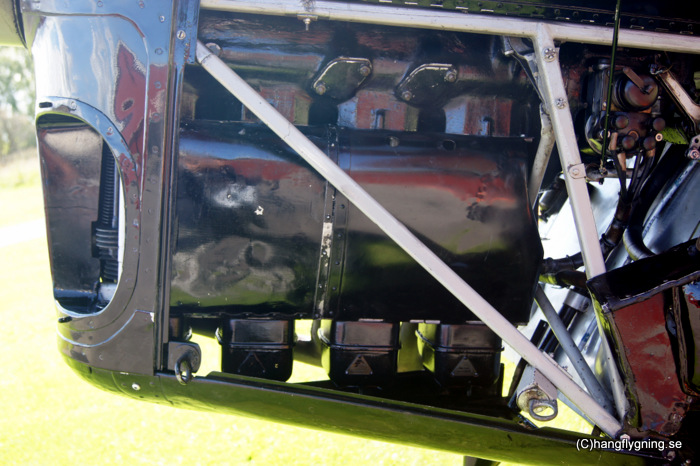 A hefty iron stove in a De Havilland Tiger Moth.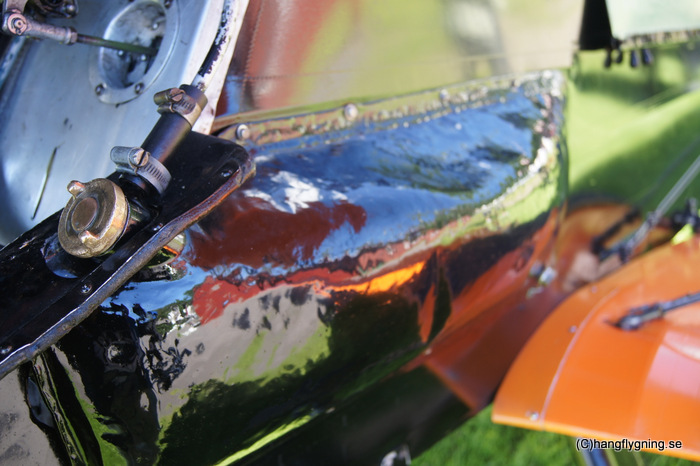 It is clear that the aircraft is 78 years old, then the oil tank be slightly dented.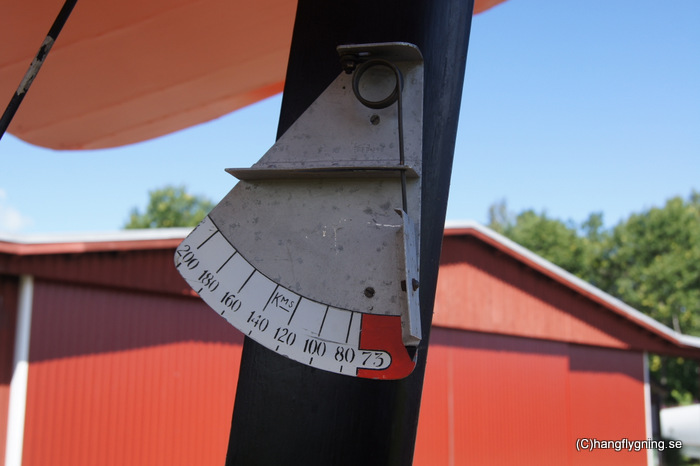 Why make something complicated when you can do this?
SE-ALM built in 1934. Should the fly with a lady who was 82 years old and whose husband has been mech on this particular plane
She told me that she had flown this trailer 1946 last time ... ..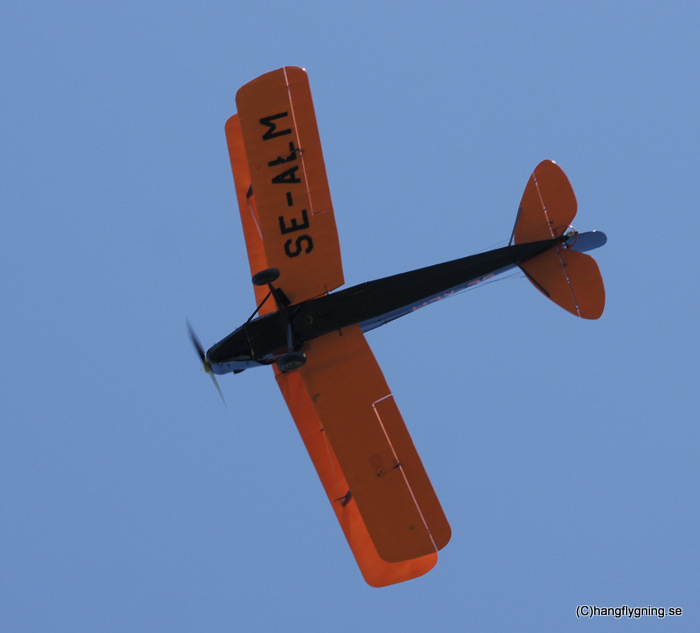 Wonder how many times the body and foils are omdukade? Once every 12 years, gives 6-7 times
If you dress with Oralight ...... Nah but with linen cloth. If it does not come new material of course.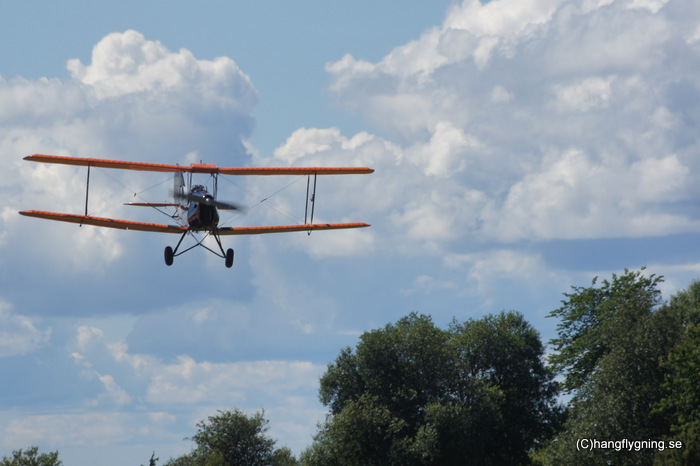 Moth descent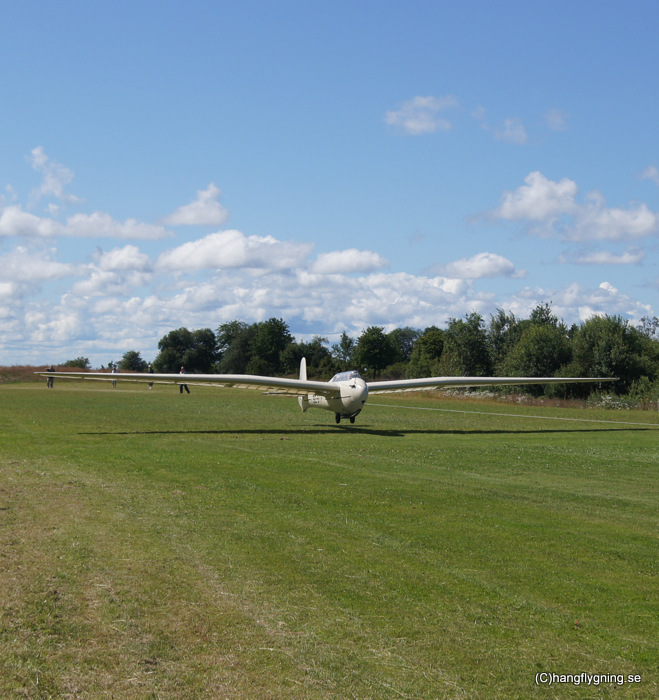 A Kranich (crane) starts. Check instead. It lets you do when you come off.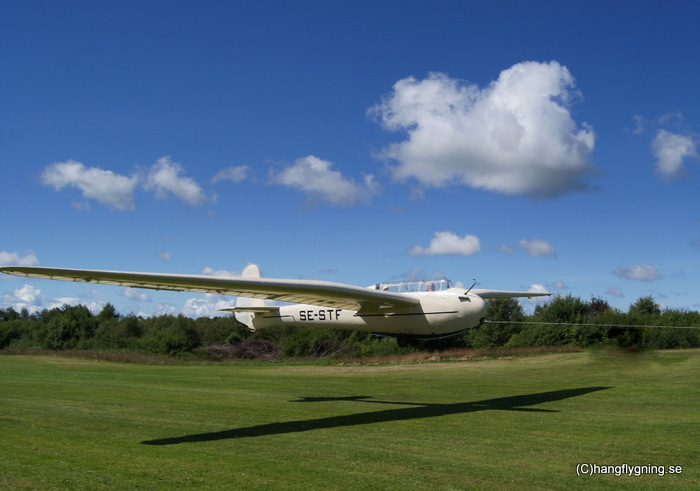 Looks almost like a bomber from the 1940th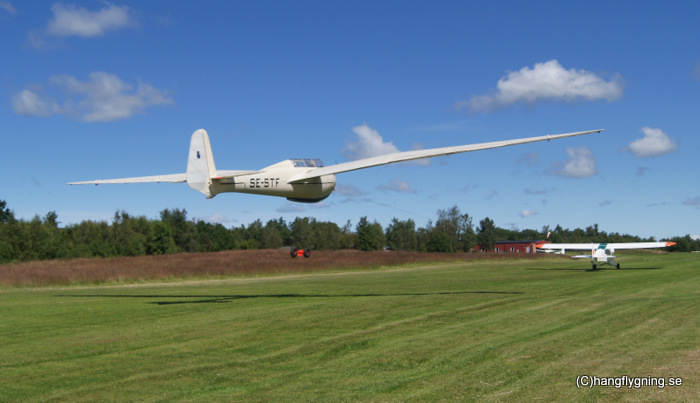 Here, the pilot releases the dolly.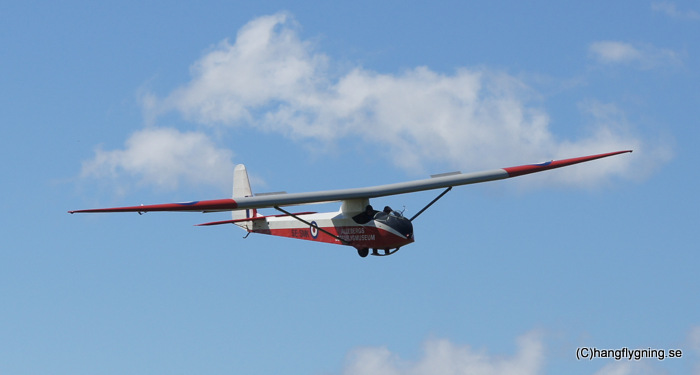 Do you fly cab, so head to Ålleberg and air Slingsby.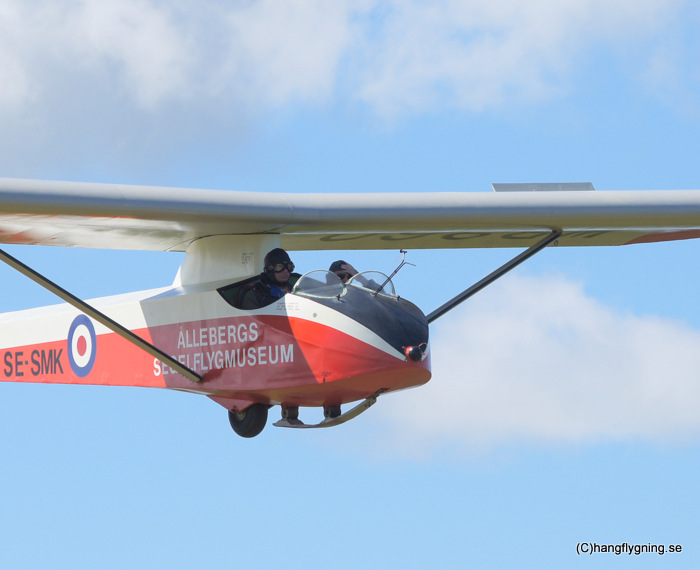 Looks like an old English bus. Well it's English made. Teacher / student sitting Sideby side.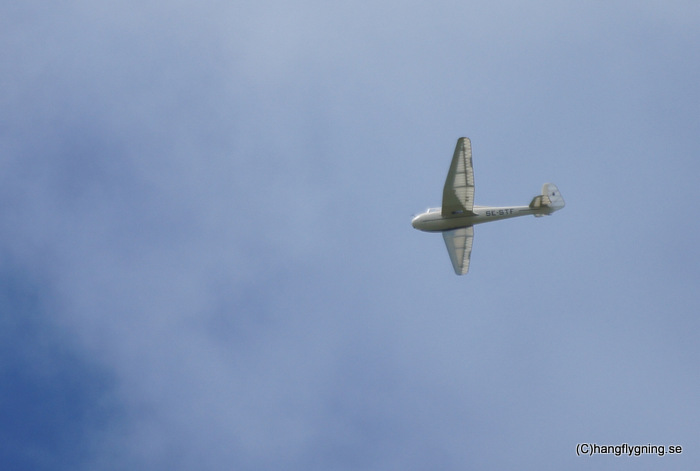 Kranichen in their element.
Piper Super Cub used for towing. Surely 50 years old.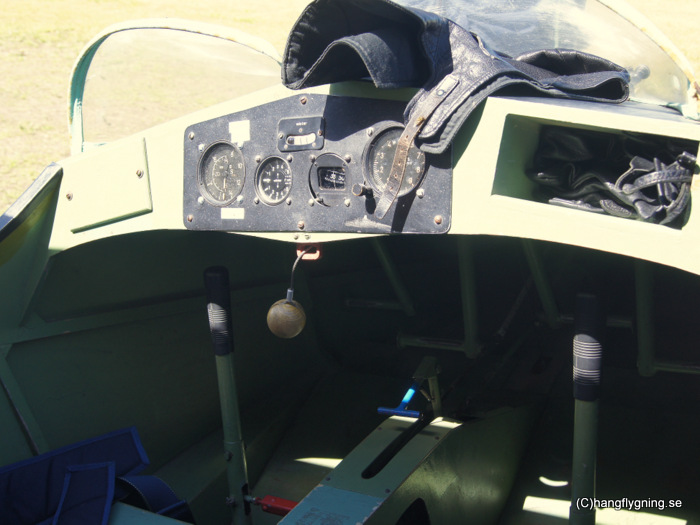 Rather spartan instrumentation in Slingsbyn:
From left: speedometer, variometer, libelle, compass and altimeter.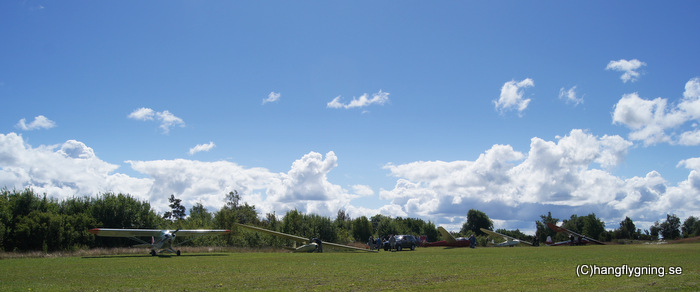 Ålleberg with all its attributes. Could not be better!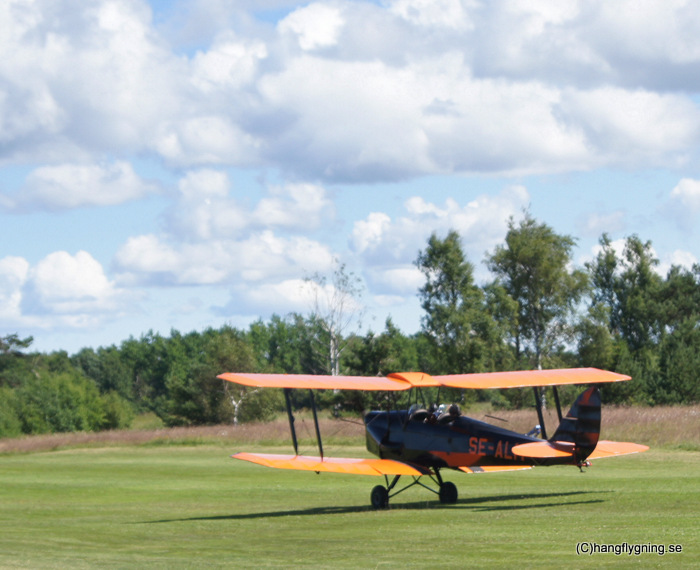 Takeoff Tiger Moth.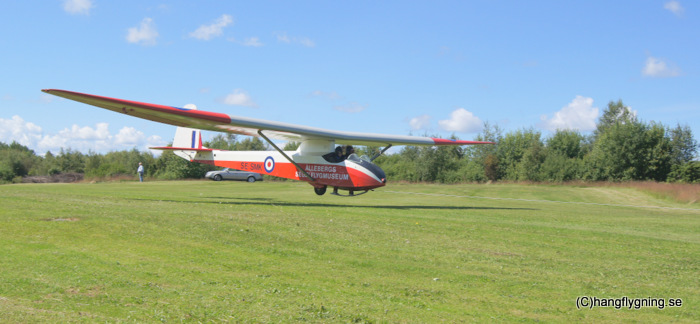 Slingsbyn just before planting.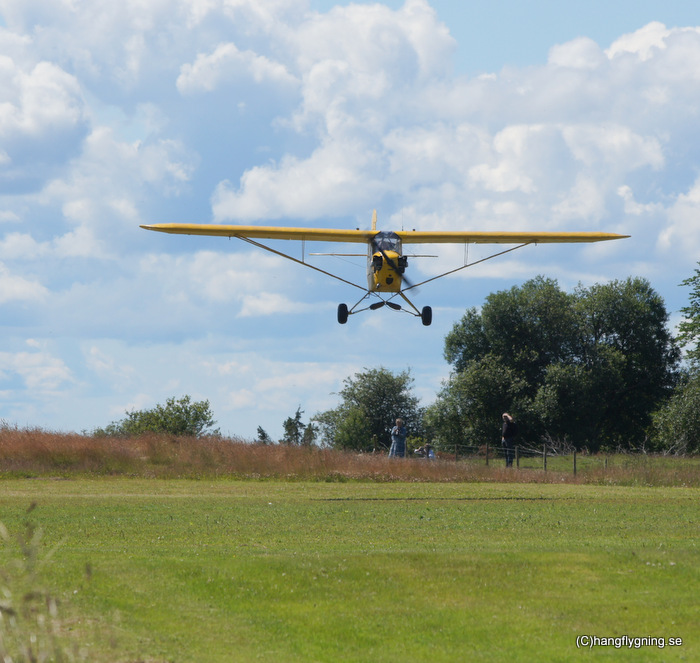 A J-3 Cub. A little brother to Super Cub. Originally had a 45 HP, later a 65 hp Continental engine or Lycoming.
They were taken to Sweden by Albin Ahrenberg after the war that the American surplus.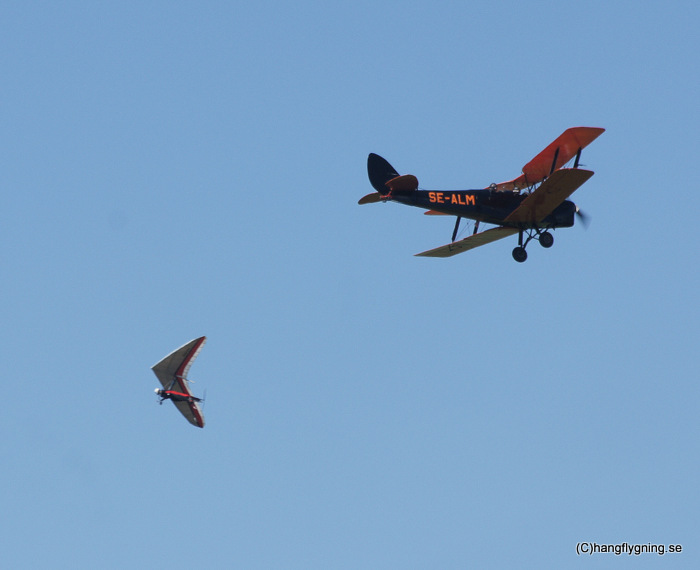 Two technologies in the same context.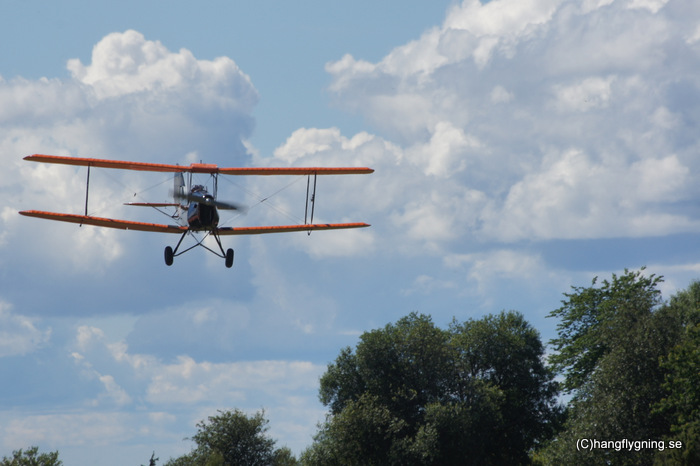 A moth is not lättlandad in cross winds.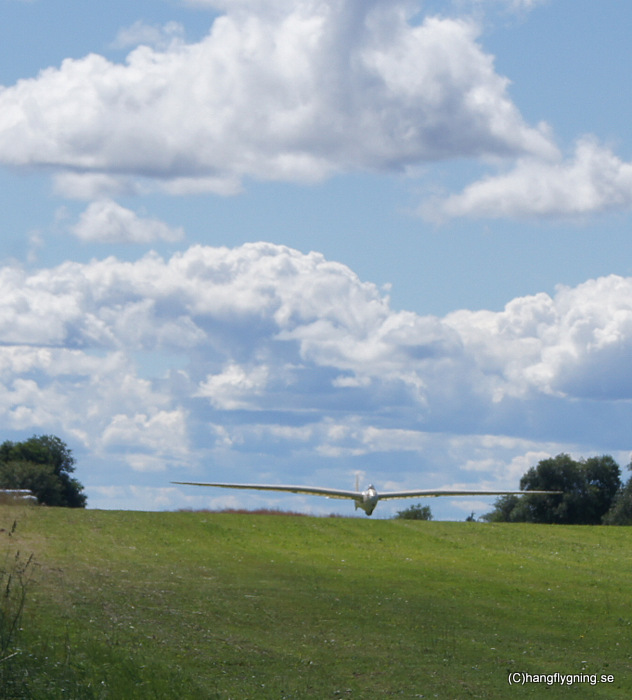 Kranichen lands. How old it is? Probably made ​​mid 40s so about 65 years.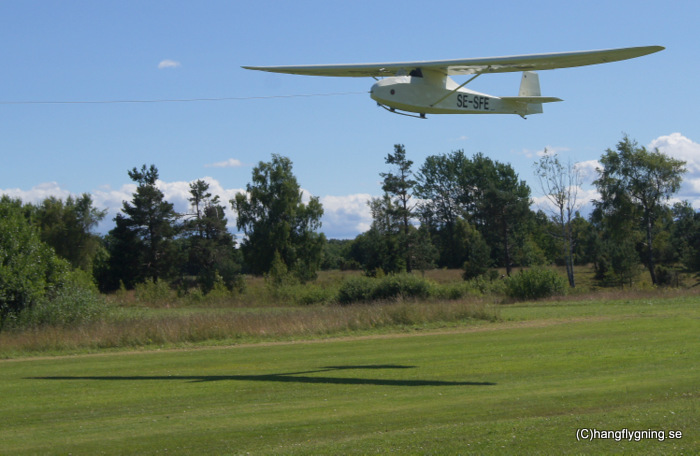 A Grunau Baby flying from his shadow.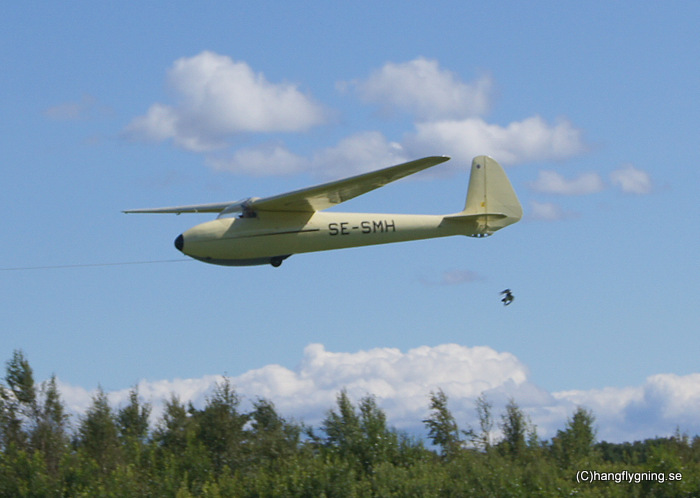 Olympia 2-B in the trailer. Check the frightened pigeon ... Olympian was developed as a unit plan for Olympics
Helsinki 1940. Of the known causes became the certain encumbrances.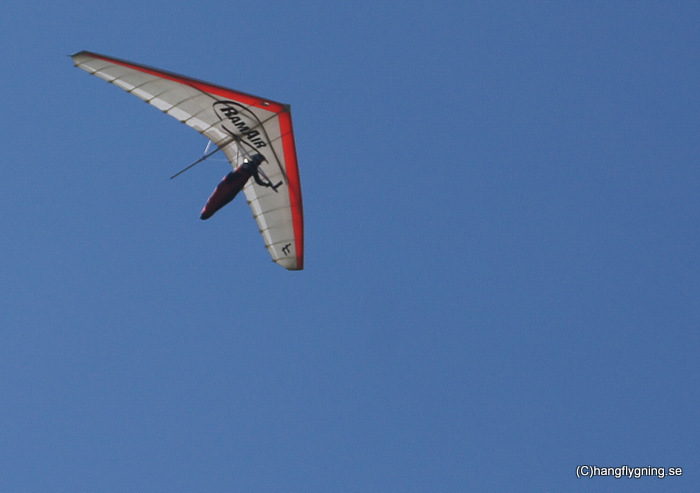 A hang-gliders in thermals. Hang Memories of pilots have their fields just below Ålleberg-.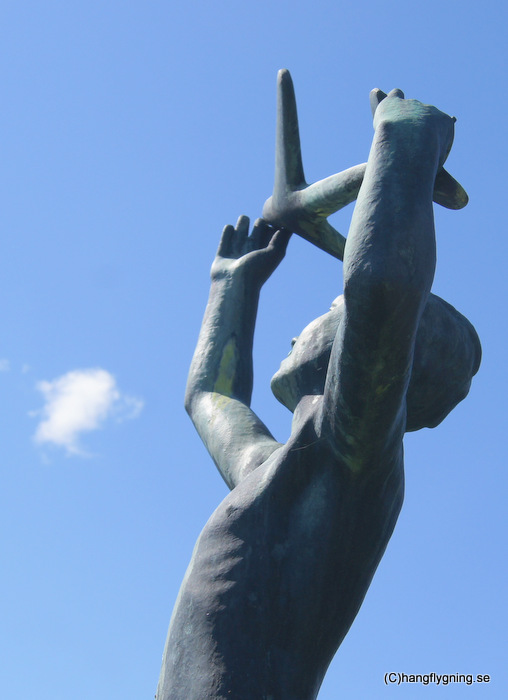 I conclude with an image as well is the essence of air aspiration.
Gallery:
Click on PicLens!
[Nggallery id = 82]
A small film about the landing with a Slingsby sails trailer:
The world's oldest airworthy De Havilland Tiger Moth.
76 year old.
See how to start the engine and follow the takeoff.

Mats